Singles Forum Index
Add Your Message
Re: I want you to eat my pussy - Marshfield Missouri
---
Message Author: Gabriel
Message Date: Oct. 8, 2021 at 00:48
In Reply to: I want you to eat my pussy posted by SlipperySue on Jan. 14, 2021
Message:
:I have had a bunch of lovers but nobody eats my pussy the way it needs to be done. So many guys think it is all about the speed but the guys who really know how to eat my pussy get to it - they have the perfect pressure and stroke.
:If you have the knack for eating pussy then give me a dingle.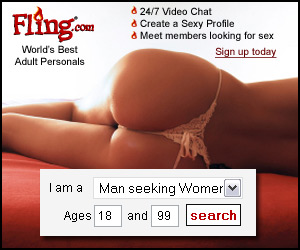 Post a Follow-Up Message:
---
Adult CyberDating
Sex Personals is
Totally Free!
Quick Search...