Singles Forum Index
Add Your Message
A couple seeking a man to please the wife - Jacksonville
---
Message Author: Local Couple
Message Date: Jan. 3, 2020 at 11:28
Message:
We are a 44 year old couple that have been happily married for nearly 20 years. I recently learned that my wife is not satisfied with the size of my penis and she desires a man with a much larger one. While I am sad that she is not satisfied, I am excited by the idea of watching another man fuck my wife. I just want to sit and jerk off while I watch them fuck.

If you are a well hung man (race or age does not matter) in the Jacksonville area and you are willing to fuck my wife while I watch, please contact us. Please include a picture and your erect penis size.
Our profile is in the link.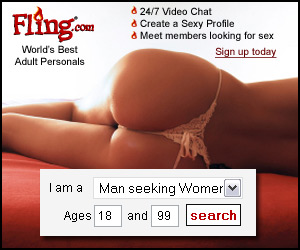 Post a Follow-Up Message:
---
Adult CyberDating
Sex Personals is
Totally Free!
Quick Search...