AdultCyberDating.net > Women seeking Men > Wisconsin > Pulaski
---
Introduction:
---
"Mr. All and Everything, been looking for you!"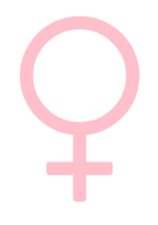 ---
Appearance:
---
Appearance:Average looking
Body Shape:Large
Hair:Red hair
Eyes:Hazel eyes
Height:5ft 6in to 5ft 8in
Weight:less than 100 lbs
---
Background:
---
Religion:Prefer Not to Say
Astrological Sign:Virgo (Aug 23-Sept 22)
Education:High school graduate
Have Children:No children
Want Children:No, I do not want children
---
Lifestyle:
---
Occupation:
Tobacco Usage:Never
Drink Alcohol:Never
Use Drugs:Never
---
---
Interests:my animals, scrapbooking, online, crocheting, enjoying the outdoor , Twister, Dirty Dancing, Titanic, Independence Day Cher, Kenny G, Statler Brothers, Beach Boys, 50's, 60's, and reading Animal communication books, mysteries, Clancy, Grishom, Nora Rober. I am looking for Long-term dating.
Biography: I have been on other dating sites, men seem to look for the slender women, I am not thin, but I work hard, have a small hobby farm with horses, steers, pigs, and dogs, I will not relocate due to my family and my animals are here. I am loyal, sincere, honest in thick or thin, sickness and health, have done that and will do it again. Any ?'s just ask.